All Natural Personal Care For Men

PRO+PLUS MEN'S
ALL NATURAL DEODORANT FOR MEN
Keep cool and dry with a superior body scent. Pro+Plus Men's All Natural Deodorant contains safe organic ingredients for healthier, wholesome hygiene. Gentle, alcohol free, aluminum free, safe deodorant for those with sensitive skin. Natural ingredients that actually work to eliminate odor all day. Easy to apply this natural deodorant works all day to keep you fresh and dry with none of the harmful chemicals found in many "regular" deodorants.
Ingredients: Spring Water from the Ouachita Mountains Witch Hazel, Ancient Ocean Himalayan Salt, Cucumber Hydrosol

PRO+PLUS MEN'S
PHEROMONE COLOGNE
ALL NATURAL PHEROMONE COLOGNE AFTER SHAVE
Sexually Attract Women Instantly With Pro+Plus Men's Pheromone Cologne
Pheromones Can Make You Become A Wanted And Desired Man.
The Pheromone fragrance drives women to you and makes you irresistible.
Human pheromone fragrance triggers animal like arousal in women. Sparks erotic excitement in women.
Can increase your self-confi dence. Other men will envy your power. Only you know the secret.
You will be amazed how beautiful women will become passionate and desire you.
Ingredients: Synthetic human pheromones, allantion, octocrylene, water, lecithin, alcohol, ectohormones, and natural fragrance.
Herbal Health Enhancements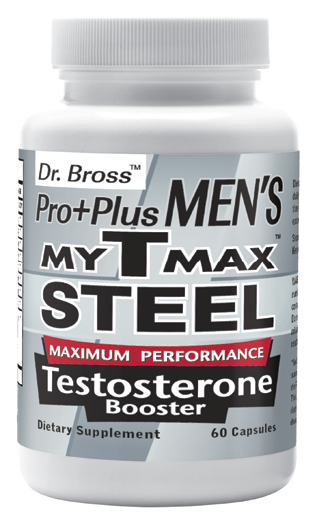 PRO+PLUS MYTMAX STEEL TESTOSTERONE BOOSTER
Can Help Men Raise Their Testosterone Levels. Increase Sex Drive, Libido, Desire, Performance, Pleasure, Energy Stamina And Strength.
Frequent, longer-lasting erections.
More intense orgasms. Reduce recovery time between sexual intervals.
Can deliver stamina, strength and performance in 3 to 4 days.
Most customers report seeing the best results in 7 to 10 days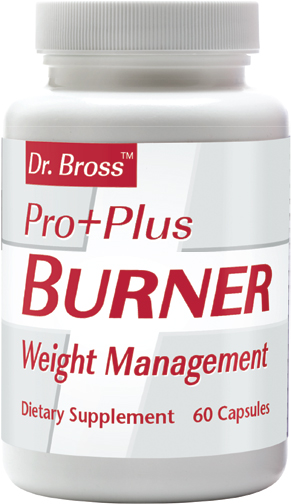 PRO+PLUS BURNER
Appetite Suppressant And Fat Burner Diet Supplement
Reduce cellulite and fat formation by stimulating the hormones that regulate and break down fat storage. You can burn calories, instead of storing and accumulating fat.
Pro+Plus Burner contains Raspberry Ketone, African Mango Extract, some caffeine and the chemical Chlorogenic Acid, which is responsible for its weight loss effects. Chlorogenic acid has been shown that it can reduce body weight, reduce fat absorbed from the diet, reduce fat stored in the liver and improve the fat burning function. Studies suggest it can reduce the absorption of carbohydrates in the digestive tract. Mimicking the effect of eating a slightly lower carbohydrate diet.
Some studies have shown that caffeine can boost metabolism by up to 3-11%. Thus by increasing your resting metabolic rate you can redesign your body image and rid yourself of some of the most problematic stubborn body fat.
Lose Weight 100% Guaranteed!




Customer Care Contact Us
CALL TOLL FREE ANYTIME • 24 / 7 Se Habla Espanol
800-378-4689
9 am-5 pm PST (M-F) 424-644-0987
*DISCLAIMER: FDA Guidelines note that: No product on this website is intended to diagnosis, treat, cure or prevent any disease. The information and opinions offered here were written and designed for educational purposes only. Results will vary with each individual. Any gains mentioned, or claims made, are informal and are not guaranteed and can vary depending on the individual. This information is not intended as a substitute for professional medical advice.
AUTO SHIP PROGRAM
To continue to benefit from Dr. Bross products use our convenient AUTO SHIP program and we will automatically ship to you a ONE MONTH supply and bill your credit card. You can cancel AUTO SHIP anytime.
AUTO SHIP or NO AUTO SHIP. YOUR CHOICE.
AUTO SHIP - You are billed and shipped once a month for a ONE MONTH supply of any Dr. Bross product plus shipping. U.S.A. and Credit Card orders only. If you would like to participate in our Auto Ship program, you will be able to select the month you would like it to start during checkout. You can cancel at any time. Results on this website are from the manufacturer or distributor's websites. This includes descriptions and testimonials. They are generally expected results and also include any extraordinary results experienced by a customer. Results will vary with each individual.